Setting Up Microsoft Outlook 5
This page will give you the essentials for setting up Microsoft Outlook 5 in Microsoft Windows 95/98/NT with
your Access Internet E-mail account.
Before you begin, you should know:
1.Your username, ex: If your email address is robert@accesscom.com your username would be robert
2.Your password.
---
Configuration

1. Open Microsoft Outlook 5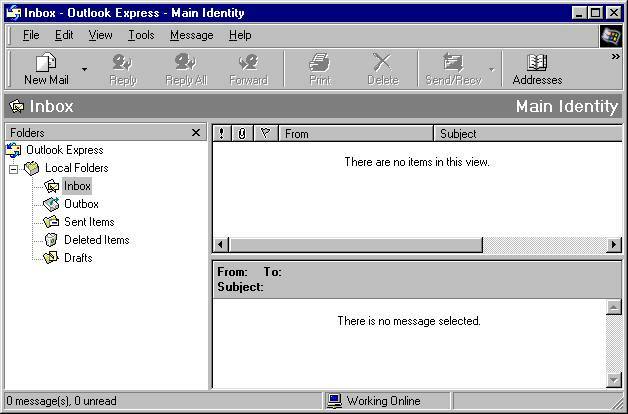 2. Click Tools and move you mouse down to the Accounts and click on Accounts.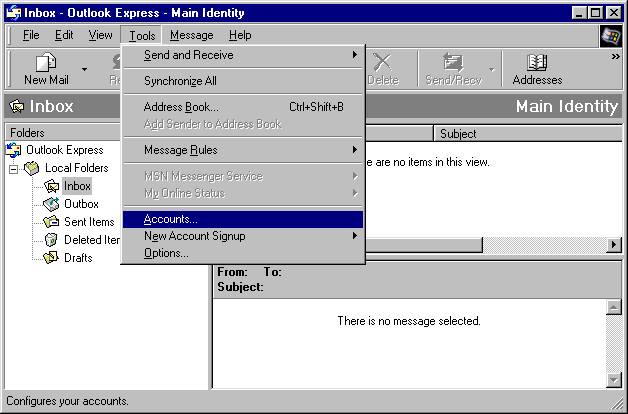 3.From the Mail tab click Add and from their click Mail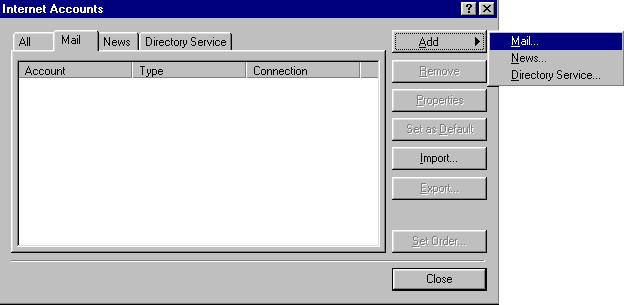 4. In the Internet Connection Wizard for the Display Name enter a name you would like to appear when sending
email to other users. This is typicaly either your full name or a nickname/alias you prefer to use.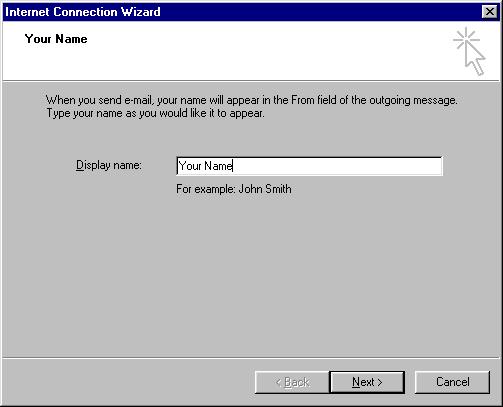 Click the Next button.
5. In the Email Address field enter your username@accesscom.com. Ex: If your username is robert, it would
be robert@accesscom.com.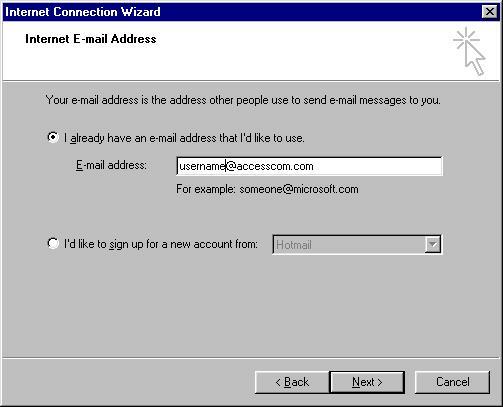 Click the Next button.
6. Select my incoming server is a POP3 server.
In the Incoming mail (POP3 or IMAP) server field type in popd.accesscom.com.
In the Outgoing mail (SMTP) server field type in smtp.accesscom.com.
7. In the Account name enter your username with Access Internet, then your password in following field.
Note: Your password is case-sensative; 'mypassword' is different then 'MyPassword' etc).
Also, click on Remember password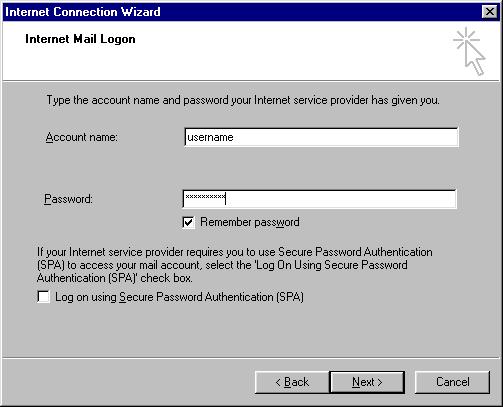 Click the Next button.
8. You will receive a window telling you that setup is complete.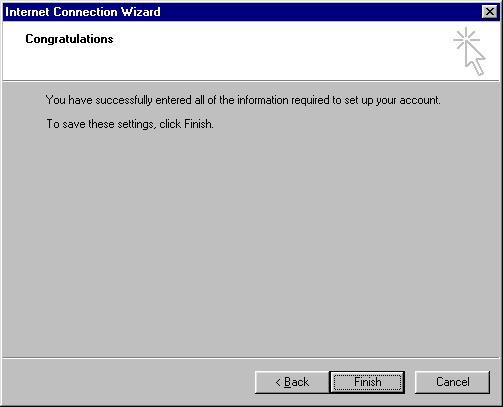 Click the Finish button.
9. You should now be back at the Internet Accounts window.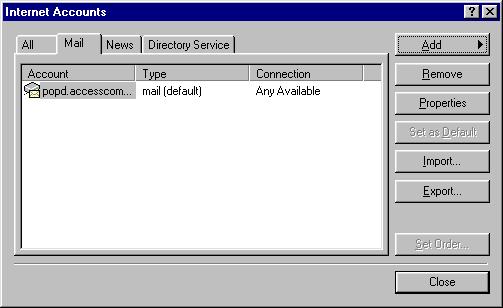 10. Click the Close button.